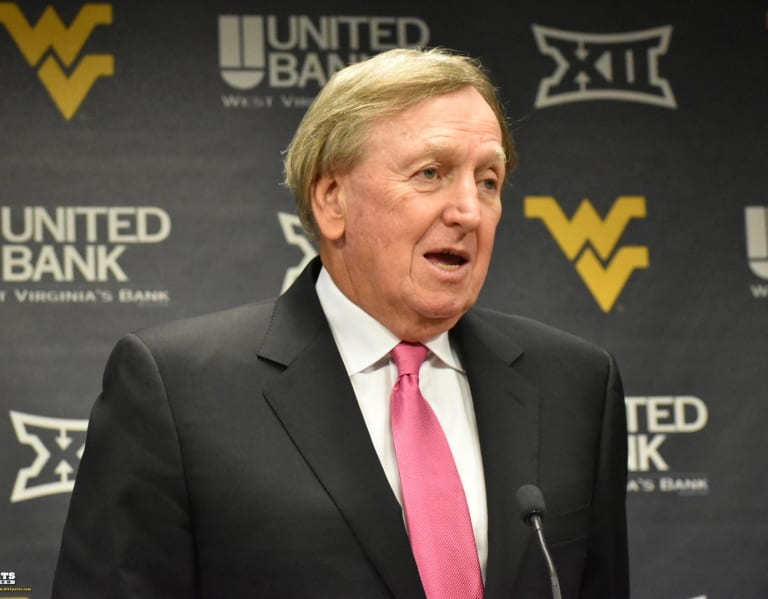 Rod Thorn has a storied, yet layered history with the game of basketball.
A standout college player at West Virginia, who would go on to be selected No. 2 overall and play eight seasons in the league before transitioning to the other side of things. There he would serve as a coach and then eventually an executive for multiple clubs in the league.
He was the man that selected Michael Jordan when serving as the general manager of the Bulls and later built the 1992 Olympic Dream Team.
It's hard to believe that if it wasn't for a phone call after his playing days from an old friend that he might not have ever considered a career in coaching.
Thorn stepped away from the game due to injuries while playing with the Seattle Supersonics and after a one-year stint as an assistant with the club for a season and was preparing for a career in a different field far from the basketball career.
"I was going to go to law school at the University of Washington after my playing career was over," he said. "I got the call in the summer, I was all set to go."
That call was from Kevin Loughery, who had played with Thorn in Baltimore when he began his career in the NBA with the Bullets. Loughery, then head coach of the New York Nets in the American Basketball Association, wanted Thorn to become an assistant coach. It was an opportunity that Thorn dismissed at first as he had already mapped out a career in law.
However, after a few days he had changed tunes and approached his wife about taking it. While admittedly thinking the idea was crazy on the surface, she agreed that if he wanted to pursue the opportunity they'd move across the country and do it.
So they did and the rest is history.
"Won the championship the first year with (Julius Erving) and have been at it ever since," he said.
Thorn would later be named a head coach himself and eventually the role as the Chicago Bulls general manager in 1978 where he would make his now famous pick of Jordan at No. 3 overall in the 1984 Draft. The Houston Rockets had won a coin flip and were set to take center Hakeem Olajuwon, leaving only the Portland Trailblazers between Thorn and selecting Jordan, a star-guard out of North Carolina.
Thorn called close friend Stu Inman, who was the general manager of Portland to get a feel for his options and he informed him that he was set to take Kentucky big man Sam Bowie if he passed his physical. So a few weeks later, Bowie had indeed done that and left Jordan to Thorn.
"We were very, very fortunate had Portland won the flip they would have taken Olajuwon and Houston would have taken Michael," he said.
"I think that's probably what I'm known for more than anything else and if you're going to be known for something that's not a bad thing to be known by," he added.
Of course, Jordan would go on to win six NBA championships with the Bulls and be known as the greatest player of all time in most circles.
That would be enough to hang your hat on for most, but Thorn was responsible for creating the greatest group of talent ever assembled with the 1992 Dream Team. Thorn, then serving as the Executive Vice President of Basketball Operations for the NBA along with Russ Granik, were tasked with getting the players on board and he estimates that he personally called most of them.
The reach of the Dream Team had an international impact for the game of basketball that is still felt today with a high number of foreign players as the game continued to expand its reaches.
"No one knew how big that would be," Thorn added.
Thorn would go on to other successful stops, including being named executive of the year in 2002 with the New Jersey Nets. He was then inducted into the Hall of Fame for his role in the game over his 50-years as either a player, coach or executive.
"My career outside the court is what got me into that," he said.
A long path from his humble beginnings in Southern West Virginia, but a career that saw him make an impact at every level of the game he loved along the way.
Thorn has done it all.