Los Angeles Lakers Officially Sign Former Michigan Guard Chaundee Brown Jr.
Former Michigan Wolverines basketball guard Chaundee Brown Jr. is officially a Los Angeles Laker, the team announced in a Tuesday night press release. Terms of the contract have not been disclosed.
«Let's work,» Brown tweeted following the announcement.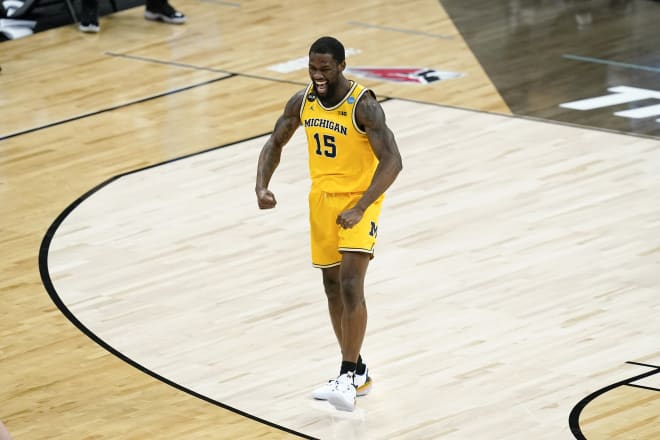 It was reported that the club previously signed Brown an exhibit-10 contract immediately following the draft, adding him to its NBA Summer League roster and allowing it control over his G-League rights. Through three Summer League games, Brown is averaging 10 points, while shooting 52.2 percent from the field and 33.3 percent from three-point range, and 2.7 rebounds per clash.
In 112 games (74 starts) for Wake Forest and Michigan, Brown Jr. averaged 9.8 points, 4.3 rebounds and 1.1 assists in 24.6 minutes. In his lone season at Michigan, Brown Jr. averaged 8.0 points and 3.1 rebounds and was named to the 2021 NCAA All-East Regional Team.
He helped lead the Wolverines to the outright Big Ten regular-season title in 2020-21, as well as an appearance in the NCAA Tournament's Elite Eight.
Brown was an effective defender and shot the three-ball at a 41.9 percent clip last season. He is ready to play a similar role in the NBA going forward.
«I look at the three-and-d guys in the NBA right now; I feel like that will be my role,» Brown said on the Jalen And Jacoby show recently. «A lot of [Miami Heat guard] P.J. Tucker and [Phoenix Suns forward] Jae Crowder, I've been watching mostly. And the ones that can do the dirty work and hit open shots.
«I just want to be that guy that's willing to put his body out for the team, and it won't always show up n the stat sheet, but at the end of the day, it'll help my team anyway.»
Brown is one of two former Wolverines who departed the program this offseason to have signed rookie contract, joining Detroit Pistons wing Isaiah Livers, who was a second-round pick last month. He signed a three-year deal.
Fellow rookies Franz Wagner, the Orlando Magic's first-round pick, and Mike Smith, who is playing with the Milwaukee Bucks' Summer League squad, remained unsigned for the upcoming season, though Wagner is fully expected to come to an agreement sooner rather than later.